Tokorozawa City Marathon Race (The 14th)



Date : Sunday December 7, 2003 Sunny occasionally cloudy

Location : Tokorozawa City, Saitama Pref.


Details of RaceRefer to the 11th Tokorozawa City Maraathon Race



Image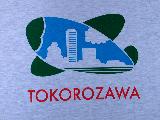 T-shirt design (Back)

Records & Impression


I left home at 7:00 AM. It was fine and cold.
I arrived in Seibu Ball Park Station around 7:45 AM. I immediately registered since the the registration would finish at 8:00 AM.
I met with my running mate, Mr. T, at the reception and changed the wears in the Seibu Dome.
The half marathon race started at 8:45. Just 10 seconds before the start, the count down started on the big LCD screen above the exit of the dome.
Up to 3 km, the road was narrow and crowded with many runners.
I joined this half marathon race for the first time. I was a little bit surprised that the course had some ups-and-downs more than I expected.
Especially, the sharp upward slope appeares after 13 km point, the place where the campus of Waseda University locates. A lot of runners gave up running and were walking there. I could run up the slope.
I thought it would be cold and thus I decided to wear the long-sleeve shirt. However, it was fine , breezing and warm. I even sweat when running with long-sleeve shirt. I should have worn short-sleeve T-shirt.
At the previous night, I had a sudden drink party with my running mates and I drank too much. Thus I had a little bit hangover when I started. The condition finally recovered at the second stage of the race and I could speed up.
But it's too late. I could not compensate the loss time of the initial stage. The goal time was 1 hour 53 minutes.
However, somehow, I did not feel tired after the race.
After completing the race, I and Mr. T went back to Higashi-kurume and had a big after-the-race party at the family restaurant in front of the station.
We drank enough beer, cool Japanese Sake before noon.
I took a nap as soon as I came home. It was night when I wakened up!
Back